Central Coast Business Review has reported that demolition on the Froggys site in Mann Street, Gosford and the old Youth Club on the corner of Georgiana Terrace and Baker Street is now underway.
The remains of the Froggy's skate rink on Mann St has been Gosford's longest-standing eye sores and riddled with issues relating to squatters, fires and asbestos. However, the site is expected to be cleared well before the end of the year.
Whilst the new development isn't expected to commence construction until late 2018, Project architect, Mr Cain King, from CKDS Architecture at East Gosford, said the demolition could facilitate alternative uses for parts of the site in the interim and is hopeful that Council will approve alternative uses such as pop-up marketplaces, parking, or utilising the site as a holding area for construction vehicles as multiple projects are underway in Gosford CBD.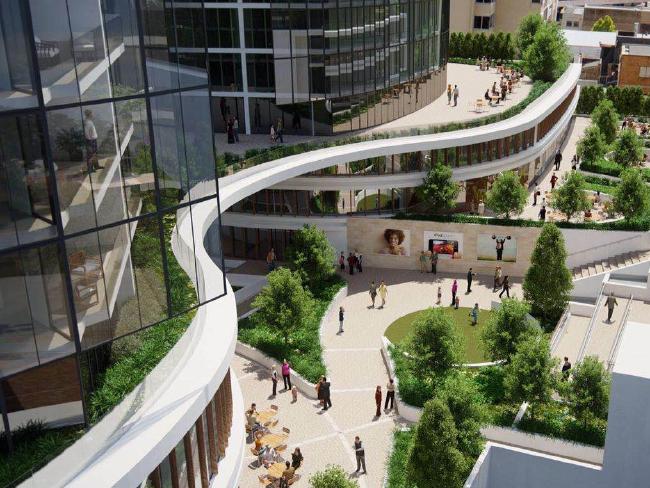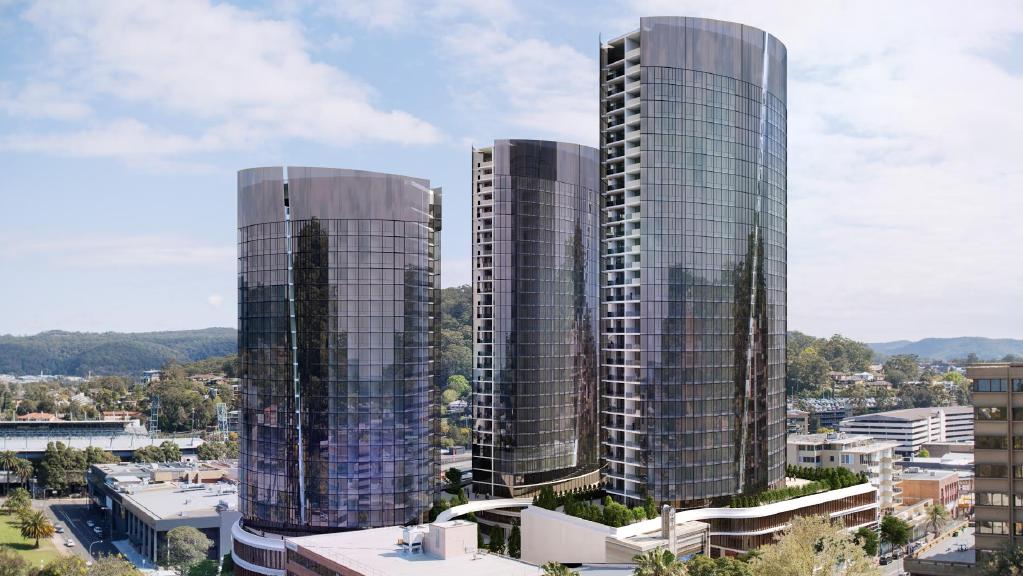 The $234m Waterside development was approved by the Joint Regional Planning Panel in December 2015.
The sleek-looking complex will boast three towers from 22 to 33 storeys, 550 residential apartments, an 80-room hotel, twin cinemas, offices, shops and a 600-space carpark once completed.
Sydney-based developer Jian Wang of the New Hong Kong Macau Australia Company — first announced plans to clear the site in early 2015, however the project stalled while developers discussed with Central Coast Council the possibility of incorporating the proposed regional performing arts centre into the design of Waterside. The nearby Leagues Club Field has since been flagged as the council's preferred location for the centre.
Buying in Gosford
CCBR also reported that marketing and sales for the first stage of the Waterside Development will start early next year with construction planned to commence by the end of 2018.
Construction of millionaire ad mogul John Singleton's first high-rise development project Bonython Towers is also on track and residential and commercial units are now being marketed for sale.
The existing Dutton's Tavern site at the other end of Mann St in the Gosford CBD is set to become a $35 million residential and commercial complex with a "world-class" restaurant and bar on the ground floor.
The Mount White-based tycoon also has big plans to build an $18 million luxury apartment development on the Montys fish and chip shop site opposite Gosford waterfront.
Central Coast Mortgage Broker
When buying off the plan properties, it's best done with a mortgage pre-approval in place. As lending policy and bank interest rates can change on a daily basis, using a Central Coast mortgage broker will help you mitigate any risk issues and gain a solid understanding of how much you can borrow.